Soft Lines Inc. -
Hunting

Soft Lines, Inc. offers a variety of hunting accessories and hunting supplies. Custom build your own personalized hunting rope products including gun and bow lifting ropes and sportsman's hunting kits. Fanny packs and waist packs are available in blaze orange, camouflage and black with matching hunting ropes and wild game deer drags. Hunting accessories form HEATMAX and HUNTERS SPECIALTIES include Hot Hands Hand Warm Ups, Toasti-Toes Foot Warm Ups, Hunter's Specialties Field Dressing Globes and Charmin To Go Toilet Tissue.
Select a Sub-Category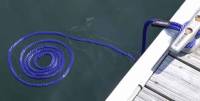 Custom build your own personalized floating boat dock lines or ropes. Customize your boat dock lines, boat fender lines and boat anchor lines with your own personalized label with your boat name....
More Details »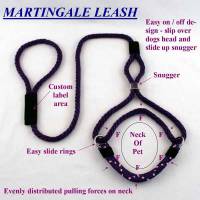 Hunting dog leashes and collars have been customized to meet the needs of the hunting dog. Select style, length and colors to meet your hunting needs. Martingale dog leashes are specifically...
More Details »

Soft Lines Inc. Wholesale Pricing List Wholesale pricing is available on all of Soft Lines, Inc. proprietary products*. All of our products are manufactured in Ashland, Wisconsin. Soft Lines...
More Details »